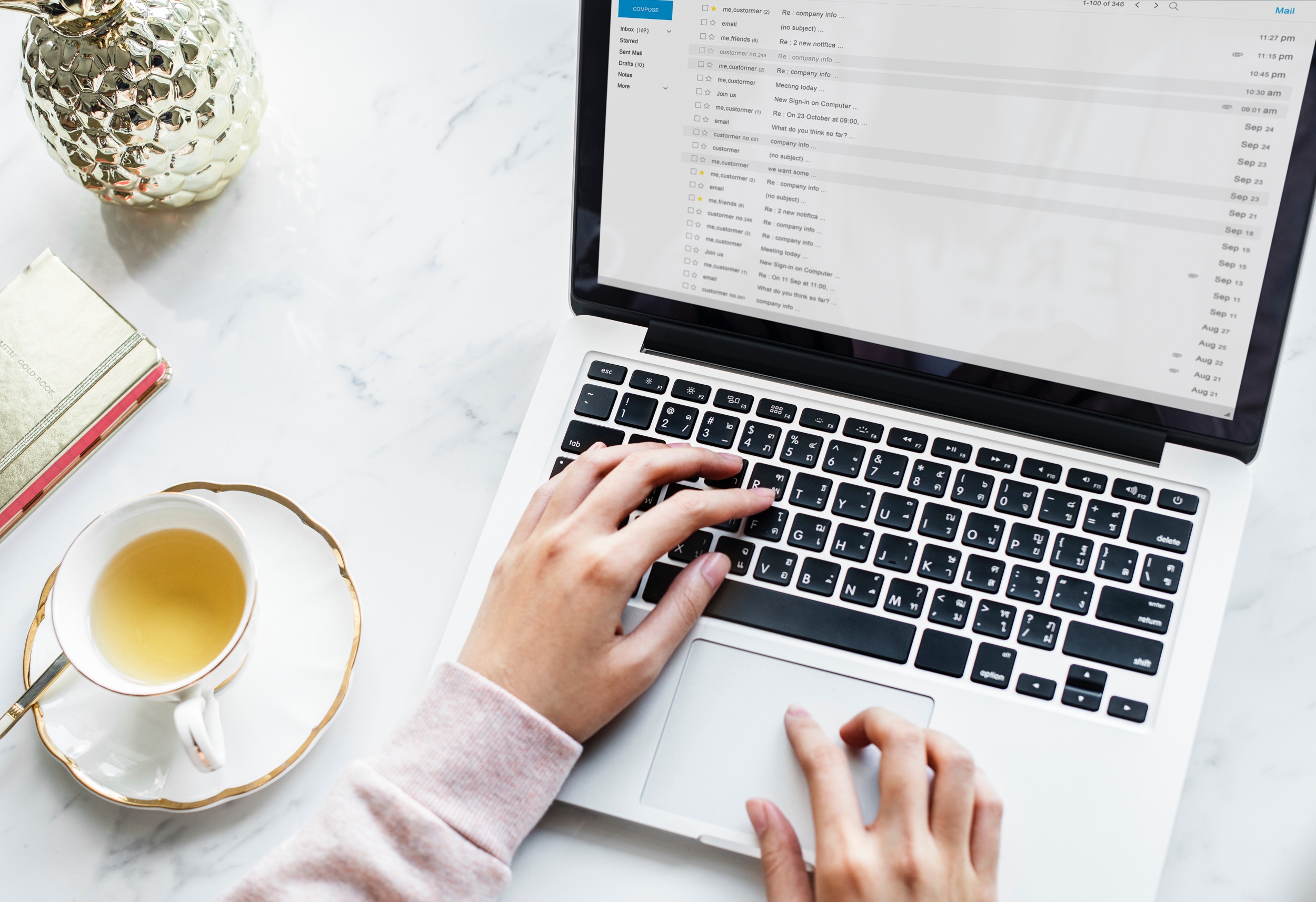 OK, before we talk about me... Let's talk about you.
Tell me, does this sound familiar?
You're a service-provider or online entrepreneur who's...

Trying to keep up with industry trends
Sharing on social media

Sending emails to your list
Hosting webinars

Creating productized services
Following up with leads
Doing client work

Doing client work
Doing client work (Did I mention the client work?? But it's all good!)

Wondering how you can get even more clients & start scaling your biz
Adding yet another item to your to-do list: "create content and optimize my marketing"

These last two are where I come in. I became a conversion copywriter because I LOVE writing copy that turns prospects' or clients' desire for a result into demand for a service (sounds pretty awesome, right?).
I also write content that speaks to the audience's struggles and frustrations and helps position my client as the go-to person in their industry.

So they get more clients as a result of their marketing efforts.

And I'd like to help you, too.

How?
Voice of Customer(VoC) insight. It's my dirty little secret to marketing messages that convert like crazy. And it can help you turn a guessing game into a sure thing.


Hi, I'm Lori.
Even though you know how important creating valuable content for your audience is because it pre-sells them on working with you...
Even though you know you should optimize your marketing messages because you aren't getting as many clients as you'd like...
Even though you have to-do list a mile long of writing projects you'd love to get done...
It never seems to happen. Because you have WAY too much on your plate.
So, why work with me?
Because I make it super easy for you to get these projects finished once and for all AND have more ideal clients interested in working with you.
The best part...
When you work with me, you get to take advantage of my "buffet model." Huh?
It means for one fixed price, you essentially get unlimited copy (SCORE!)

I strategically partner with a few awesome business owners I click with (maybe that's you?) to achieve big goals. Which means some stress is lifted off your shoulders.

OK, so you have a laundry list of projects like a website rewrite, blog posts, and customer success stories. You KNOW they could bring you more business, but -- No Time...
No problem, I'm your girl.
We'll agree on whether you need me full-time or part-time and then for one fixed price per month, you get all your copy (or content) you need written. But not just someone who makes things "sound good" -- I bring more than "wordsmithery." I understand the marketing strategy behind it too.
You'll have one person to collaborate with who's dedicated to learning your business and crawling inside your customers' heads so that--
I can help deliver the best possible results for you in the shortest amount of time.

ALSO, because I'm into delivering measurable results-- we'll look at the numbers to see what to keep doing, change, or optimize along the way.
Here's how we can work together:
You don't have time for complicated (who does?!). So, let's keep this simple.
Step 1: Book a 15-minute free consultation to discuss your project details, scope, and goals with me at https://calendly.com/loriafogl.... If you have a question first, reach out to me via email at Lori@Loriafogle.com.
Step 2: If I'm confident I can help, I'll send you a contract and invoice for payment we've discussed and if you approve -- I'll start my research and writing process.
Step 3: Once the work is complete, we'll track the results. And hopefully continue to work together to achieve your marketing goals!